Grill safety fence for 8 corner grill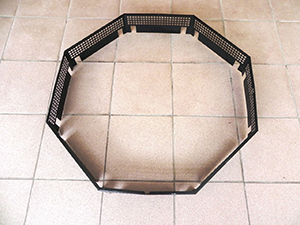 Grill table safety fence for 8-corner grills. A solid steel fence provides better grill table protection from fire sparks. Suits only for standard grill.
Out of stock
What's So Special
Quality
Traditions meets new technologies to create a high quality products.
Experience
More then 10 years of experience
Design
Modern design products for truly exceptional garden.