Round sleeping barrel is perfect for a camping place. It is made from a spruce wood and feels very nature-friendly. Our 2.2 m diameter sleeping barrel has two rooms: one is for sleeping and another one for sitting, dining and storing your things. With this barrel your camping place will look different, nature-friendly and cozy.
Standard Set
Stainless steel tightening bands;
Roof covered with bitumen shingles of your selected color;
One opening window in the back wall
Two rooms inside: a sleeping room and a sitting room
Barrel made from spruce
Sitting room with two benches and a sliding table
Available to make sleeping space at sitting room
Small benches at the entrance
Sleeping room with a sleeping space: 2 x 2 m
Doors with a lock and a hexagon window
Out of stock
Two adults and two children can easily fit in our sleeping barrel. There is a sliding table in the sitting room; it can be hidden when it is not needed. The sleeping barrel has one opening window in the back wall and a lockable door with a hexagon window. A roof is covered with bitumen or wooden shingles, whichever is preferred.
The sleeping barrel is delivered to a customer fully assembled or not-assembled, but fully complete, with detailed assembly instructions and drawings, and packed on a pallet (KIT). Two people can easily assemble this barrel for sleeping in 7 hours.
Size of a assembled cargo (L x W x H): 4 x 2.35 x 2.50 m, size of a KIT (L x W x H): 4 x 1.2 x 2.5 m. Weight: 1000 kg.
Available roof colors: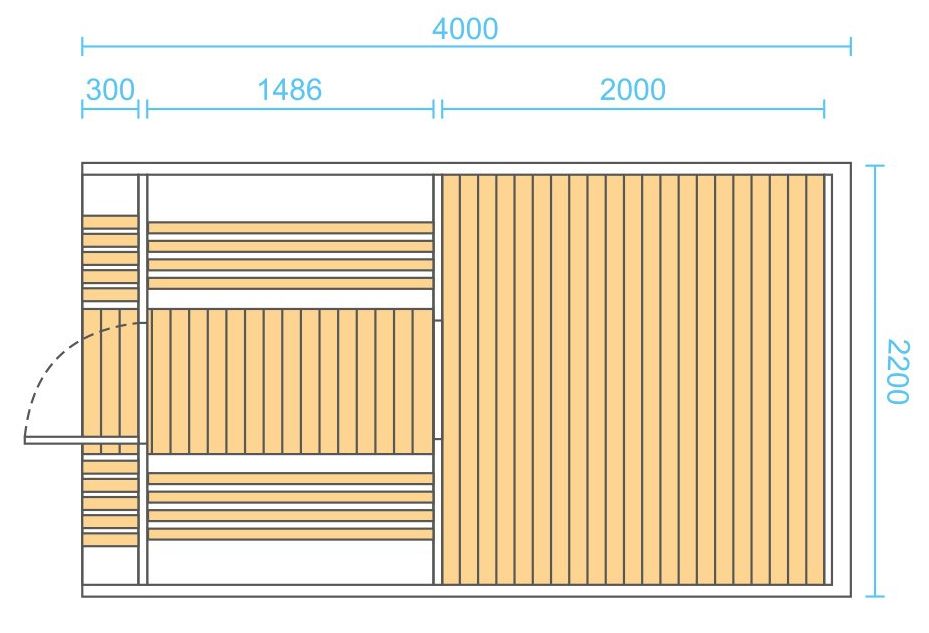 What's So Special
Quality
Traditions meets new technologies to create a high quality products.
Experience
More then 10 years of experience
Design
Modern design products for truly exceptional garden.